Here's What's Going On Around The Theater!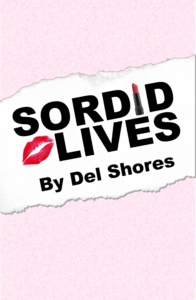 Auditions for our September production of "Sordid Lives" will be held at the theater on Sunday, July 1 from 2:00 pm until 6:00 pm and on Monday, July 2nd from 6:30 pm until 9:30 pm. Please come prepared with a 2 minute comedic monologue and to do a cold reading.
Subscriptions and memberships are now being accepted for our 2019-2019 Season. You can apply for a membership by filling out the form online and then remitting a check for the appropriate amount ($25.00 per adult, $5.00 for children under the age of 18) and mailing your check to
McKeesport Little Theater
Attn: Membership Committee
PO Box 431
McKeesport, PA 15134
If you wish to be a subscriber you may do so online by clicking on Subscriptions on the Home Page. The forms are at the printer and will be being mailed out around July 5th. If you have not received your application by July 18th or if you have never been a subscriber and wish to be, please call us and let us know.