The McKeesport Little Theater Juniors are pleased to announce their double feature of 2 one-act plays;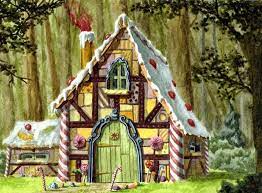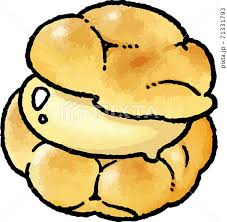 Hansel & Gretel and The King's Creampuffs.
Hansel & Gretel is a play based on the fairytale by the Brothers Grimm.  Hansel and Gretel are a brother and sister abandoned in a forest where they fall into the hands of a witch who lives in a house made of gingerbread, cake, and candy.
In the play The King's Creampuffs written by Martha Swintz, the ancient country of Delicatessia is in quite a stir.  In return for sentencing the Witch of all Witches to exile in her den for the rest of her life she has cast a spell on the recipe book containing the recipe for the King's favorite dish of all, creampuffs, causing the book to grow legs and run away.  The Princess wants to marry the Page which is unheard of in the kingdom.  And the Queen, who has her head buried in romance novels day and night, dreams of marrying her daughter off to a prince even if the prince only says two words.
Bring your family and friends to see these two adorable shows.  You will remember with fondness the tale of Hansel and his sister, Gretel and you will laugh at the antics silliness in the kingdom of Delicatessia as the King tries to get his recipe book back from the Witch of all Witches.
Tickets are $8.00 for adults and $5.00 for students.  Tickets can be purchased at the door.
June 17, 18, 19, 2022