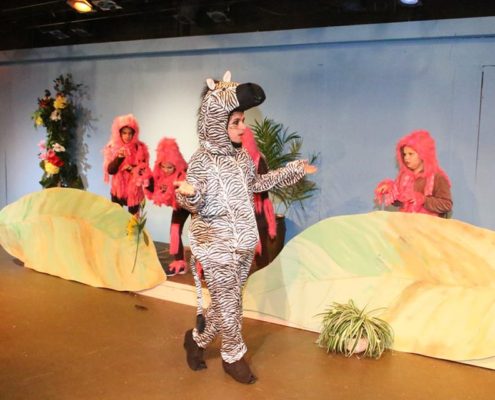 The McKeesport Little Theater Juniors resumed their classes on September 8, 2016 at 7:00 pm.
Classes are for children in grades 5 through 12.
Parents are required to attend the first class.
Cost for the class for the year is $30.00 plus a required $5.00 fee for a Junior Membership to the theater for a total of $35.00.
If you wish to become a member of the Juniors please call the theater and leave a message for Dorothy Fallows.  Include your phone number and she will call you to arrange a time for an interview and an audition with you.
Tentatively the musical in January for the Juniors will be:
Madagascar, A Musical Adventure